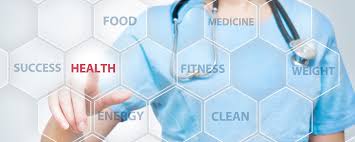 What is direct primary care (DPC)?
DPC is a model where patients pay their primary care doctor directly, rather than through their insurance company. Said another way, the doctor is employed by the patient, not employed by the insurance company. These practices offer the full range of services that you would expect from your primary care doctor's office for a flat annual fee. Typically, patients receive enhanced services beyond what traditional fee-for-service medicine offers. These may include real-time technology access to their personal physician, extended visits, home-based medical visits (in some cases), and highly personalized, coordinated, and comprehensive care administration, with no additional visit charges or insurance company involvement or influence. Essentially, it cuts out the middleman.
How does DPC differ from traditional primary care?
A focus of DPC is that the doctor's income is no longer based on how often a patient is seen in the office and how many patients they see per day, as it is with the traditional "fee-for-service" model. Instead, the doctor is just paid to keep patients healthy. With fewer patient visits per day, the physician has more appointment times available and more time to spend with each patient, including office visits, phone calls, and email communication.
How is DPC different from concierge medicine?
Both DPC and concierge practices have annual fees. With DPC, the annual fee pays for the visits and care patients need throughout the year without additional per-visit charges. Concierge practices have an annual retainer fee but also charge for visits.
DPC practices do not involve insurance companies by definition. The care is "direct," from doctor to patient, and does not involve a third party. Because concierge practices have both annual fees and office visit charges, they typically also involve insurance company relationships for the visit charges.
Why eliminate insurance payments?
In traditional fee-for-service practices, doctors spend up to half of their time on administrative tasks, such as insurance paperwork, phone calls with insurance companies, documentation to prove to insurance companies that the care they were trained to provide is "deemed appropriate" by the insurance company, and so on. Eliminating this from the physician's workload allows them to spend more time on what is important: taking care of their patients.
Patients want to choose a provider whose opinions and recommendations they trust. So it is unfortunate when an insurance provider instead tries to dictate what type of care they feel the patient should receive.
Do I still need insurance?
Yes. You still need insurance for hospitalization, ER visits, surgeries or procedures, specialist visits, labs, X-rays or other radiology, or any other medical services outside of the primary care office, if needed. Because most patients' medical care can probably be managed through the primary care office, this might mean that a higher deductible, lower-cost insurance plan would be a better option to go along with a DPC practice.
Benefits of DPC?
Ease of getting an appointment with your physician at a time that is convenient for you, even with short notice
Increased time spent with your physician in a nonrushed manner
Ease in contacting your physician via email or telephone to access care in a way that is most convenient for patients
Smaller practice size, so the patient–physician relationship is stronger and physician knowledge of their patients' histories and issues is more complete
No insurance involvement, so your physician chooses plans of care that are appropriate for patients, not the insurance companies
Shorter time or no time in the waiting room
Emphasis on health and wellness rather than just sick care